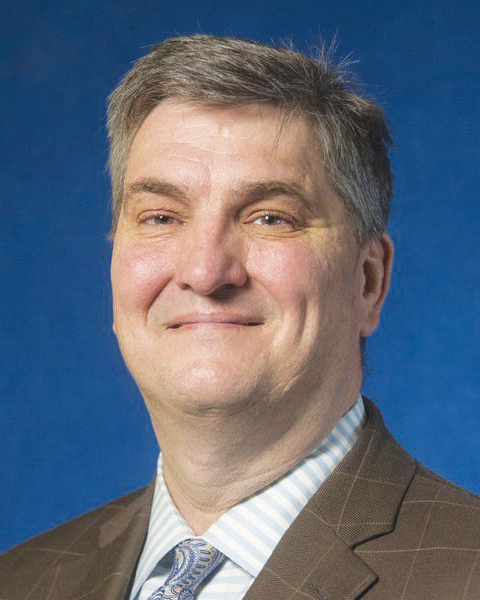 The Town of Terry Police Department is under new leadership. While we are sad to see Chief DeJohn Hampton leave, we are excited to see one of our own take his place. Terry native Michael Ivy, formerly of Jackson State University, a graduate of the same, will assume the role of Top Cop in Terry. We know him to be a hard-working, honest, and community-minded man of honor who has served our community for decades in various roles such as Captain at the Hinds County Sheriff's Office, Terry Volunteer Fireman, and Investigator for the Town of Terry, just to name a few. He has also served as a member of the Terry Business Association for multiple years.
Chief Ivy is married to Ms. Michele Reimer-Ivy and has two daughters which were raised predominately in the Town of Terry. He believes in equality and fair treatment of all the constituents that the department serves. Chief Ivy shared an explanation of this concept by saying that every police officer took an oath to uphold the laws and constitution of the State of Mississippi and the United States of America. By doing this, they agreed to uphold the Bill of Rights. He stated that there are times when people make mistakes (break the law); however, it is important to understand that, even then, they are someone's child, mother, or father, and should be treated accordingly. Chief Ivy explained that we all make mistakes, some are bigger than others. He believes that we should learn from those mistakes, take responsibility for them, and try to never repeat them.
Chief Ivy, or Michael as he prefers, wants the citizens of Terry to know that he intends to continue the partnership with Fire Chief Jason Whittington while working closely with the Mayor, Board of Aldermen, and Alderwomen, Public Works, but most importantly with the community. He explains that he believes that without those extra eyes and ears spread around the Town, the job would be impossible. He has read your comments about the drag racing on Utica Street, Speeding on Green Gable Road, and many other comments. He pledges to address these promptly. He asked that you continue to report any suspicious or criminal activities to the Terry Police Department. If you see something, say something.